BORDER'S FEE MANAGEMENT SOLUTION
With most border gates, seaports..The management of import and export trade activities to ensure timely customs clearance of goods and closely monitor revenue is always an indispensable and essential business Obligatory. With the development of science and technology, management becomes easier, all operations are managed in accordance with the process.
However, many localities are still wondering about choosing the right technology solution for their model. Solving the problem for each locality, KC&T has researched and brought the BORDER'S FEE MANAGEMENT SOLUTION which is built and developed by itself and complies with technical regulations as well as underlying architecture Recommended for Import-Export Management…with modern platform architecture, superior features - reasonable price, KC&T offers a solution that completely meets requirements as well as business processes. with unlimited scalability as well as easy integration with other information systems of the organization.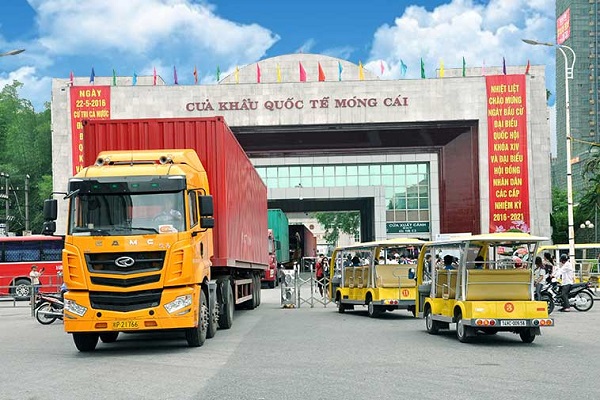 Common activities eveeryday
Convenience
BORDER'S FEE MANAGEMENT SOLUTION the gate does not require businesses to deploy complex infrastructure. All operations are done through a web protocol, supporting Tablets, phones to make the management the most convenient.
The solution is optimized and deployed quickly in accordance with the management processes of the border and connected with units such as Tax and Treasury, with an electronic invoice issuance system, so it helps to favorably

Safety
The solution is built on computing technology, có will have a separate data center and infrastructure management operator that meets international standards related to data protection, system operation, in addition. security technologies for user authentication, and internal administration applications will ensure safety and save investment costs for customers.

➠ Reasonable cost
With the form of application deployment on the web-based platform, Cloud computing technology should help businesses save on infrastructure investment costs, and management personnel can make the most of the investment costs for the system. system without worrying about whether the resources used have been optimized or not.

 Which is the best solution to manage and operate the gate today?
KC&T's BORDER'S FEE MANAGEMENT SOLUTION meets entirely on the requirements of each locality. But, if we consider the advantages, KC&T's solution is the optimal solution in terms of technology, safety, efficiency, supporting diverse management features to save money. cost, time, increase budget revenue...

KC&T is committed to providing solutions that are suitable for every locality today.
• Committed uptime service up to 99.9%
• Extended support – Connect to other applications.
• Save on Management - Operating costs
• Support Management work anytime, anywhere
• Phan Can manages and supervises activities at the border gate
KC&T Technology - Trading Joint Stock Company
Transaction address: 106 – K7 Building, Nguyen Cao Luyen Street, Viet Hung Urban Area, Long Bien District, Hanoi City
Email: contact@kctvietnam.com
Website: www.kctvietnam.com